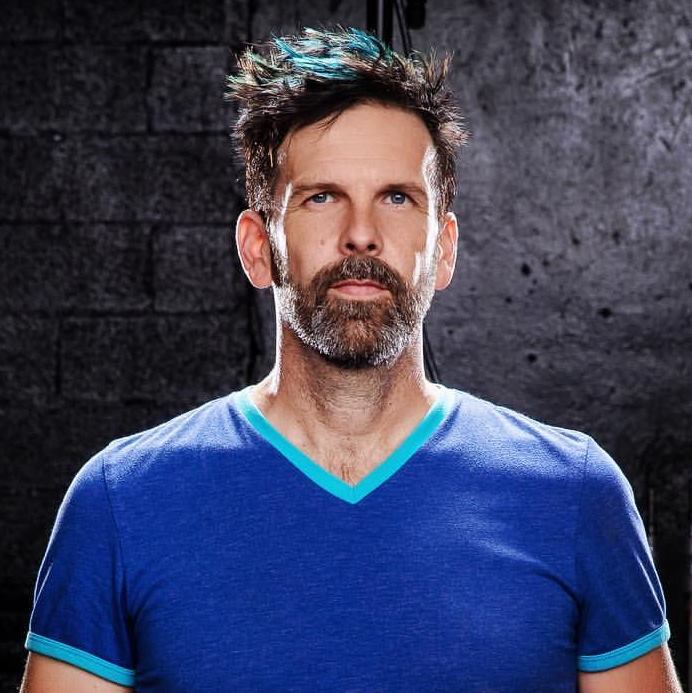 Erin Wilson
Critique
New York Magazine senior art critic Jerry Saltz praised (September 2013) Wilson's debut film, Angle of Repose, calling it "unconventional," saying his work shows a "unique connection" to the subjects.
Hyperallergenic co-editor Hrag Vartanian applauded (October 2014) the site-responsiveness, originality and execution of Wilson's groundbreaking "stereo video" concept  for "respirador (breather)" – the three-week film/dance installation at the historic Morton Building, Downtown Grand Rapids, MI.
NYC-based Satellite Collective (recently featured in the NY Times for its acclaimed exhibit at the Brooklyn Academy of Music) co-founder Lora Robertson said of Wilson: "Following the classic model of the dramaturge, Erin creates clear structure with enough strength to inspire the dance, but also equal subversion to represent a view from the ferris wheel."
Recent Work
Wilson has concepted, filmed and/or directed more than ten dance-on-film projects, collaborating with choreographers in concepting and keyframing the movement, then directing (often operating a camera) and editing the work – and, ultimately, working with musicians to create an original score.
Wilson co-created the role-reversing, impactful "rock concert style" event series, "Trip The Light" (2009-2013) that annually sold-out the 450-seat Wealthy Theatre: choreographers would set new work on original compositions by regional musicians, with a diverse lineup of dancers and musicians performing a pair of songs live, and rotating out… bringing audiences to their feet.
Wilson is founder and president of 501c3 nonprofit organization ArtPeers, dedicated to advancing a culture that values artists by creating platforms for new types of collaborations. Wilson is the Director at Wealthy Theatre, a cutting-edge, historic, arts venue, located in the urban core of Grand Rapids, MI. Wilson also co-founded Until Love Is Equal (ULIE), an equality group that, along with fellow ArtPeers artist Seth Thompson, employed performance art as a tool in its efforts.
Awards & Exhibitions
In 2014, Wilson (and DITA Artistic Director Amy Wilson) were awarded the $20,000 Juried Award in the Time-Based category at ArtPrize.
In 2015, Wilson's "doom eager" dance film was chosen to represent the United States at Mostra Internacional de Videodança de São Carlos – São Carlos Videodance Festival.
Presently, N'Namdi Center for Contemporary Art is exhibiting Wilson's Detroit project, "mechanical response," in November (2015).
In December, "mechanical response" will return home to Grand Rapids, MI, to premiere along with another 2015 debut, "As In Life," which was filmed on a moving 40' city bus.